ZEPE-33 Fighter of the Sun Leona Season2 Most Evil Enemy Ever!: Named Leona Killer!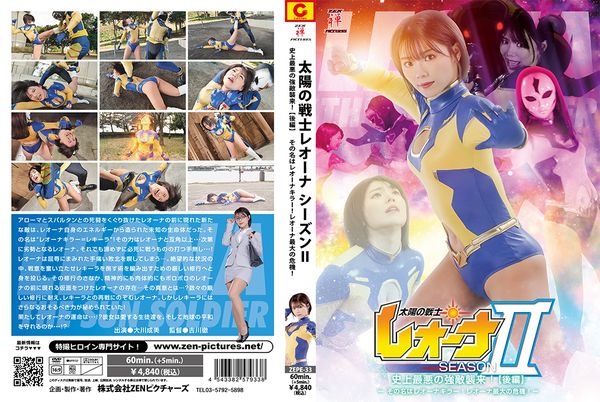 mp4 |Size: 956.97 MB| Duration: 01:03:00| Audio: aac, 48000 Hz, stereo | Video: h264| Resolution : 1920×1080
Actress : Narumi Ookawa 大川成美
Charactor : Leona
Genre : Superheroine,Action,Fighting,Humiliation,Leotard,Monsters,Evil
Release date : 2023/03/24
The new enemy that appeared in front of Leona, who had survived the deadly battle between Arohma and Spartan, was an unknown life form created from Leona's energy. Its name is "Leona Killer-Lekiella"! His power is more than equal… Leona is gradually outnumbered. Still, she never gives up and fights desperately, but there is nothing she can do…! Leona suffers a painful and humiliating defeat…In a hopeless situation, she throws himself into rigorous training to raise her fighting spirit and develop a technique to defeat Lekiella. Amid her training, a masked Leona appears mentally and physically battered before her…What is the true meaning of that…? Leona endured a lot of hard training and is ready for a rematch with Lekiella. But Lekiella had an even more formidable power! What will be Leona's fate…! Can she protect her beloved students and the peace of the earth?